In 2014 the International Museum of Childrens Art arranged a series of workshops where artists from different professions within drawing were asked to hold workshops teaching kids tips and tricks from their field of expertise.
The participating children were introduced to different techniques and methods of drawing; illustration, realistic drawing, comics, free drawing and bookbinding.
The workshops were supported by the Arts Council Norway.
ILLUSTRATION WITH SVEIN NYHUS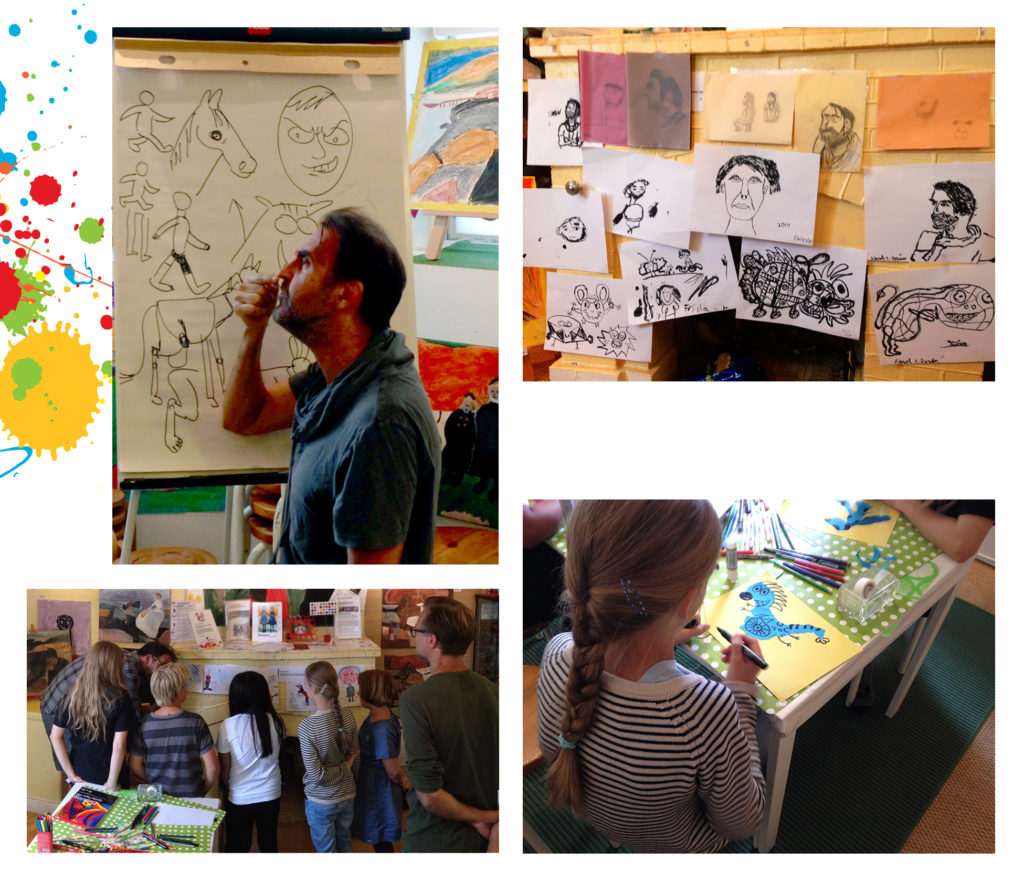 REALISTIC DRAWING WITH ANE GRAFF