7th of August: Artist talk with Sigurd Storm
Artist talk 7th of August at 13:30
Sigurd Storm (1975) is currently exhibiting his childhood drawings at The International Museum of Children's Art, and in connection with this he will meet director Angela Goldin for an artist talk about his richly detailed universe and creative processes.
As a child, Sigurd Storm stood out from the crowd – he drew a lot, and was extremely creative and artistic. From the International Museum of Children's Art's point of view it is particularly important to emphasize that for most people the creative journey starts in early childhood.
As an adult, Sigurd has continued to work artistically and creatively, and on the 7th of August we get to hear about his path to get there from his point of view.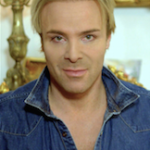 When: Sunday 7th of August at 13.30
Price: Adult 75 kr / Children, students, seniors 40 kr / Oslopass free entrance + Free entrance between 13.00-14.00