Norwegian violinist won 1st prize in The Jean Sibelius International Music Competition 2017 in Turku, Finland
YOUNG TALENTED NORWEGIAN VIOLINIST HAS WON 1. PRIZE IN THE JEAN SIBELIUS INTERNATIONAL MUSIC COMPETITION IN TURKU, FINLAND.
Daniel Goldin (17) won 1st prize and special diploma in the fifth international Jean Sibelius music competition which took place from 17.11.-20.11.17 in Turku, Finland. Around 50 young musicians competed from Japan, Russia, Latvia, Estonia, Sweden, Moldova, Finland, Czech Republic and Norway, where only one Norwegian violinist reached the final in this year's competition.
Daniel Goldin is a student of Professor Isaac Schuldman at Barratt Due's Music Institute in Oslo. He started playing the violin when he was 9 years old and is the grandson of the founders of the International Museum of Children's Art in Oslo, doctor of medicine Alla Goldin (1938-2007) and film director Rafael Goldin (1920-1994) where he has had a number of solo performances and performed with several orchestras. He is also a part of the Junior Orchestra of Barratt Due's Music Institute under the direction of Soon-Mi Chung and regularly plays in a string quartet at Barratt-Due. He has earlier won 1st prize in the competition Jugend Musiziert.
In connection with the international music competition in Turku, Finland Daniel Goldin performed:
– Sibelius violin concert in D moll, 1st Stage
– Sibelius Mazurka No. 1
– Tchaikovsky violin concert in D major, 3. Batch Allegro Vivacissimo
About JS Fest Competition;
Annually, singers and musicians from all over the world are invited to mark the JS Fest music festival dedicated to Finnish composer Jean Sibelius (1892-1957)
– For more info; https://www.jsfestcompetition.com
The Jury of THE FIFTH JS Fest 2017 INSTRUMENTAL MUSIC COMPETITION consisted of
Leena Hiltunen, Turku, Finland
Fredrik Sixten, Sweden
Anatoly Krastev, Bulgaria
Michail Kazinik, Sweden
Liudmila Gurevich, Russia
Carl Petersson, Sweden
Vladimir Gourevich, Russia
Paolo Pegoraro, Italy
János Bálint, Hungary
Isaac Schuldman, Norway
Quote:
«Music begins where the possibilities of language end» – Jean Sibelius (1892-1957)
About the museum:
The International Museum of Children's Art in Oslo is an arena that provides children and young people the opportunity to develop and present their talents in arts. The Museum is recognized both in Norway and internationally as a unique collector of children's art from around the world. With a unique collection of up to 200,000 works of art from more than 185 countries which provides a basic historical value that gives insights into the children's view and experience of the world, the museum's goals and community mandate is to promote Children's Rights. In addition, the Museum is one of very few institutions worldwide promoting this marginalized culture and world heritage, since most art institutions and collections of art from past and present primarily contain artifacts made exclusively by adults.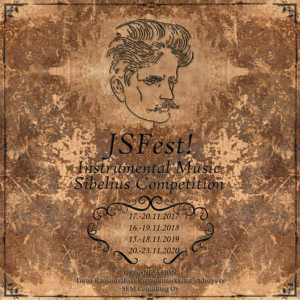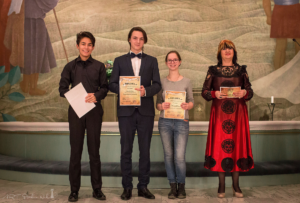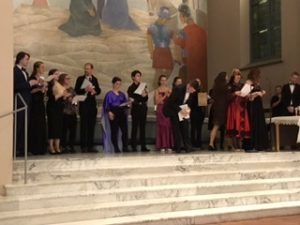 Photo; JS Fest Competition, 2017