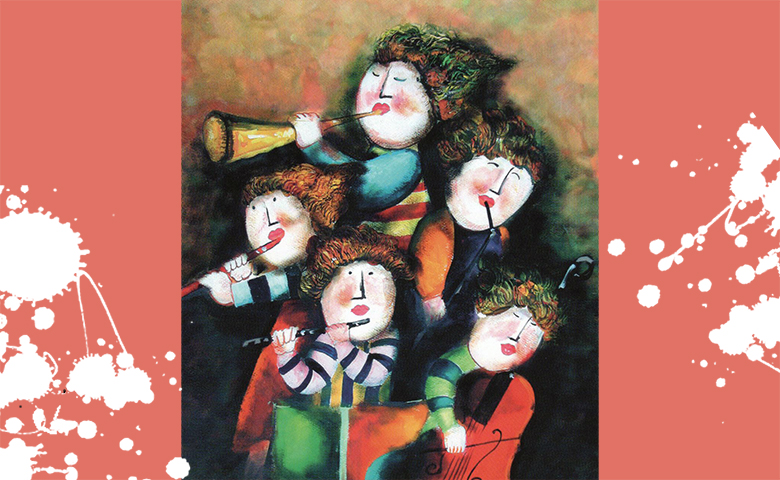 2016 CONCERTSERIES WITH YOUNG TALENTS
-Violinstudents of professor Isaac Schuldman
The International Museum of Children's Art provides an arena for children and youth to develop and present their talents in the arts. The concertseries with students of Isaac Schuldman is part of the museums commitment to encourage young talents. The International Museum of Children's Art has, since the establishment in 1986, regularily been an arena for students of Isaac Schuldman on different occasions.
SUNDAY 28.02.16, at 13.00
Daniel Goldin is 15 years old and has played the violin since the age of 9. He is a student of professor Isaac Schuldman in the Young Talents program at Barratt Due Institute of Music. Daniel has played in several orchestras, and is now part of Junior Orchestra at Barratt Due Institute of Music. He also playes regularily with a quartet instructed by Anne Britt Årdal.
Dinah Tormassy is 16 years and a music student at Edvard Munch high school. The main instrument is the violin, and she plays in the Junior Ensemble Barratt Due Institute of Music under the direction of Sigyn Fossnes.
PROGRAM 28.02.16 | at 13.00
Daniel Goldin, violin
Adagio in G Minor – Johann Sebastian Bach
Danse Espagnole – Manuel De Falla
Dinah Tormassy, violin
Violin Concerto No. 5 in A major – Wolfgang Amadeus Mozart
Daniel Goldin, violin, Dinah Tormassy, violin
Violin Concerto for 2 violins in A minor, op. 3 no. 8 – Antonio Vivaldi
About Isaac Schuldman:
Isaac Schuldman was engaged as professor in violin at the Norwegian Academy of Music for 35 years. At the age of 13 he debuted with Minsk Philharmonic Orchestra. He was educated at the Leningrad Conservatory under professor M.M. Beljakov. He has won the international Carl Flesh violin competition in London. Schuldman's concerts has been very well received by critics, both in Norway and abroad. He has also released albums with E.Svetlanov's Moscow Symphony Orchestra, Minsk Chamber Orchestra and the pianist Robert Levin. Among his former students are Peter Herresthal, Alexander Rybak, Birgitte Stærnes, David Coucheron, Trond Sæverud, Atle Sponberg and Laurens Weinhold.
Main picture: Happiness (14) Y. Youkkrattok, Thailand.