#03 Concert series with young talents, 21.02.16 at 1 PM
2016 CONCERT SERIES WITH YOUNG TALENTS
-Violinstudents of professor Isaac Schuldman
The International Museum of Children's Art provides an arena for children and youth to develop and present their talents in the arts. The concertseries with students of Isaac Schuldman is part of the museums commitment to encourage young talents. The International Museum of Children's Art has, since the establishment in 1986, regularily been an arena for students of Isaac Schuldman on different occasions.
From February the Museum's classical concert series no. 3 continues introducing young 
talents. This time we have the pleasure to present the following two young musicians:
SUNDAY 21.02.16 at 1 PM
Nanna Tao Karlstrøm (violin)
Nanna Tao Karlstrøm is 15 years old and started playing the violin and piano at the age of 5. Her violin teacher for the last 8 years is Prof. Isaac Schuldman at the Academy of Music. Nanna has a lot of concert experience national and international and has won many 1st prices in  music competitions, both solo, duo and as a member of the quartet «Nameless" (incl a youth music championship 6 consecutive years; last time november 2014). She is a violin student at the Young Talents at Barratt Due Institute of Music and a piano student at Bærum Arts and Culture School. In June 2014, she received the Dream Scholarship from Norwegian Tipping.
Xixi Marlene Tao Karlstrøm (piano)
Xixi Marlene Tao Karlstrøm is 19 years old and has been playing the piano since she was 6. She was a student at the Young Talents at Barratt Due Institute of Music from 2008 to 2015, with Prof. Einar Steen-Nøkleberg and Prof. Michael Endres as teachers. She is currently studying by Prof. Havard Gimse at the Norwegian Academy of Music. Xixi is an experienced concert musician and has played in several countries. She is three times 1st price and class winner in Youth Music Championship. She is also previously awarded a " ream  Scholarship » and a scholarship from the Ånun Lund Rej Memorial Fund.
Concert program 21.2.2016, at 1 PM:
Bach: Sonate nr 1 i G-minor
1. Adagio
Schumann: Fra Davidsbündlertänze Op 6
1. Lebhaft
2. Innig
3. Mit Humor
4. Ungeduldig
Ravel: Sonate no 2 i G-dur
1. Allegretto
2. Blues. Moderato
3. Perpetuum mobile
About Isaac Schuldman:
Isaac Schuldman was engaged as professor in violin at the Norwegian Academy of Music for 35 years. At the age of 13 he debuted with Minsk Philharmonic Orchestra. He was educated at the Leningrad Conservatory under professor M.M. Beljakov. He has won the international Carl Flesh violin competition in London. Schuldman's concerts has been very well received by critics, both in Norway and abroad. He has also released albums with E.Svetlanov's Moscow Symphony Orchestra, Minsk Chamber Orchestra and the pianist Robert Levin. Among his former students are Peter Herresthal, Alexander Rybak, Birgitte Stærnes, David Coucheron, Trond Sæverud, Atle Sponberg and Laurens Weinhold.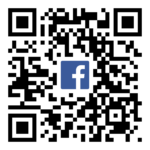 (Museum entry ticket incl. admission to the concert.)
The Museum opening hours on Sundays is from 11 AM – 16 PM)
**Main picture: Happiness (14) Y. Youkkrattok, Thailand