PROGRAM JUNE JULY AUGUST
---
GUIDED TOURS AND ACTIVITIES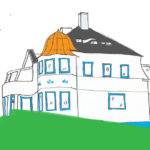 There's a guide and musician available all Tuesdays, Wednesdays and Thursdays throughout the summer. Book a guided tour, or perhaps you can attend a spontaneous drum session! Make use of our workshop area, play with huge lego blocks, solve the museum's crossword puzzle (you get a prize!), and be your own guide by using our acitivity brochure.
MUSIC ACTIVITY SATURDAYS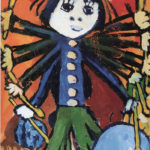 AFRICAN DRUMS 06.06, 27.06, 04.07 and 22.08
You will get an introduction in basic African rhythm traditions, through different techniques. The activity is led by Sidiki Camara – one of Mali's foremost percussionists.
LATIN AMERICAN DRUMS 20.06, 11.07, 18.07, 08.08 and 15.08
Instructed by one of the museum's talented musicians you get to try your hand at different drumming techniques and you get the opportunity to shake loose!
Starts at 12.00, 13.00, 14.00 and 15.00 o'clock. Drum activity is included in the admission.

DROP-IN BABY SING ALONG WITH SERGIO GONZALES (CUBA)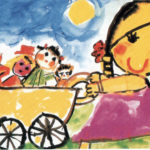 Saturdays 20.06, 11.07, 18.07, 08.08 and 15.08 at 13.30
Baby sing-along is a comfortable get-together for both you and your baby. It includes song, music and a small tour of the museum. This is a baby-friendly event with a high tolerance for interruptions and crying. Our employees have extensive experience with the target audience. Limited number of participants.
ART WORKSHOPS SUNDAYS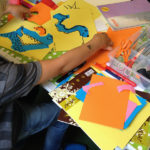 June: 07.06, 14.06, 21.06, 28.06
Theme: Monoprint and collage – what did you see today?
July: 05.07, 12.07, 19.07, 26.07
Theme: Sun, moon and stars – collage and drawing
August: 09.08 og 16.08 Theme: We'll make kinetic sculptures!
Ticket is 20 NOK in addition to the entrance ticket.
The art workshops on Sundays are a regular activity offered at the museum. The themes change from month to month and on special occasions. The art workshops on Sundays are always led by an experienced member of staff at the museum.
+ FACE PAINTING SATURDAY JUNE 13
---
ACTIVITES AUGUST ONLY:

MUSICAL FAIRY TALE- "THE MISSING TROLL KIDS"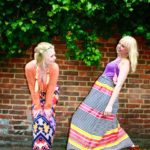 Saturday 08.08 and Sunday 09.08 – at 12:30 and 14:30 both days
Violinist Kathrine Hvinden Hals og pianist Ingunn Tennøe take us with them on their journey through the Norwegian forests, mountains and fjords to find the missing troll kids. Grieg's music and Norwegian children's songs are recurrent themes throughout the story.
KIDS IN JAZZ CONCERT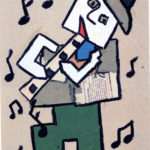 Tuesday 11.08 – at 12:30 and 14:00
Kids in Jazz is a minifestival organized in connection with Oslo Jazzfestival, and once again we have the pleasure to invite you to a concert here at the museum. This is an opportunity to hear young and talented children from Norway,  Sweden,  Denmark,  Switserland, Austria, Japan and more. This has turned out to be an annual crowd pleaser!
Main image: «My family», Karishma Sujeh (8), India