HAY animal masks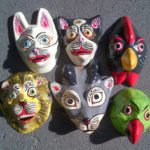 Create convincing costumes with this professional mask – or use it as a three-dimensional decoration for your wall. The masks are hand-made in papier-mâché and come in several variants and colours.

HAY twister

Twister is a hand-made Indian jumping jack – use it as a toy or for decoration. Twister is available as a skeleton or tiger – but perhaps you'll be inspired to make your own version of a jumping jack!
Chumbak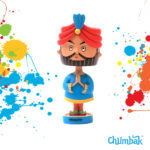 Chumbak takes everyday objects and turns them into fun filled products. Inspired by India. Key chains, magnets, luggage tags, bobby heads and lots more.
Alfred the Activity Clown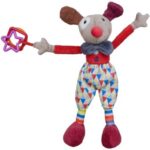 Alfred the Activity Clown is full of surprises! Pull on his red clown nose and his head vibrates. In his large shoes is a bell on one side and a squeaker on the other. His ears crinkle when you touch them, and in his hand you'll find 3 fun plastic rings of different shapes.
Suitable for 3 months +