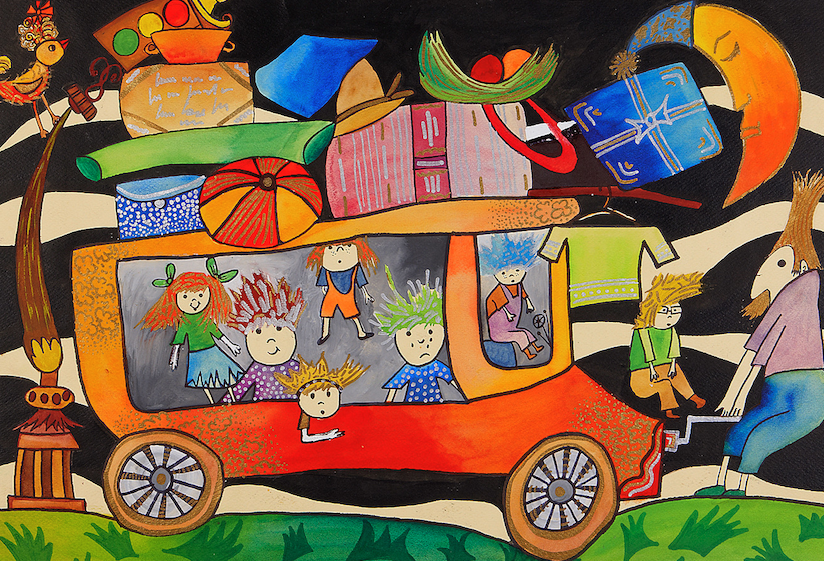 Tourist in your own city – 23.04.17
On 23 April 2017 the inhabitants of Oslo are invited to be tourists in their own city for free.
The purpose of the event is for everyone living in Oslo to get better acquainted with the city's museums and attractions, as well as familiarizing yourselves with the Oslo Pass and the public transport system.
Program at the International Children's Art Museum:
International children's art exhibition. Activities; african drumming with Sidiki Camara (Mali), balloon clown Knerten will make balloon gifts to all children. In addition there will be face painting, crossword puzzle with a prize and family workshops (20,-). The museum shop offers a variety of gift and educational items and you can also enjoy our outdoor play area.
African drumming; at 12, 13, 14 & 15 pm
Family workshop: 11.00-16.00 (ticket kr. 20,-)
Face painting: 11.00-15.00
Balloon clown: 11.00-15.00
Welcome !
Adress: Lille Frøens vei 4 • Metro: Frøen-station, no. 1 • 5 min walk
Opening hours: 11.00 – 16.00
image; Trip (12) Bulgaria