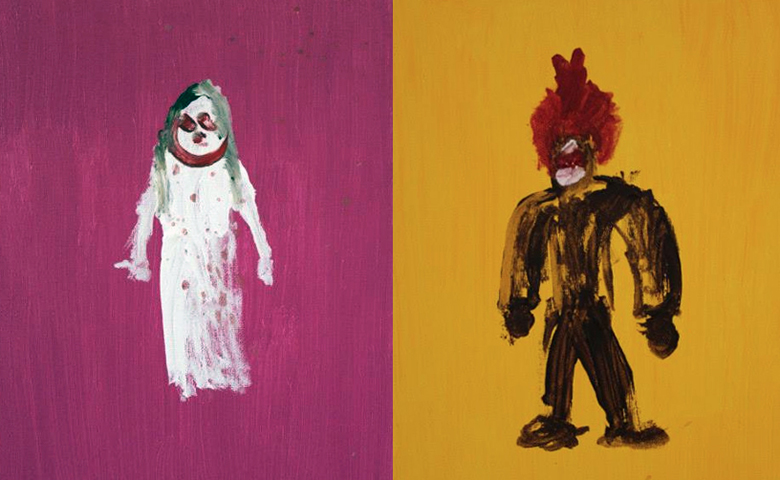 2015: Jesse King Andrews
At age two, Jesse King Andrews drew his first lion. At age three, he drew his first tiger. At age five, he entered an LAUSD art contest and won. His submission was called "The Cave" and it toured Los Angeles schools and libraries. At age six, Jesse refused to enter the competition, stating "I don't do art to win contests." At age nine, he was part of a group show at the Mike Powers Gallery in Pasadena, California. At age 10, Jesse had his first solo show at the Thomas Hayes Gallery in Hollywood. He sold 19 pieces and made $1250. Shortly after turning 11, seven of his drawings and four paintings were requested and sent to the International Museum of Children's Art in Oslo, Norway. On May 16th, 2013, Jesse had another solo show at the Carter Sexton Gallery in North Hollywood, California, where he sold 10 pieces.
Jesse draws and paints for two to three hours a day. His artwork explore serious subjects; fear, war, anger and sadness. His sense of humor is expressed in drawings like his series "The Axil of Evil". Jesse draws Hitler, Mao, Stalin and Khadafi and adds Justin Bieber as a cat kalled "Kitty Bieber". In a recent piece, Jesse depicts a pile of poo with glasses and red lips called "Lady Caca".
Jesse also composes music on his keyboard, and has the ability to play by ear. He attended his favorite band "Kraftwerk"´s concert back in March. Jesse's artwork is collected by private patrons and has inspired other children. He does well in school, plays Legos, digs holes in the garden, and started the chess club at his school.
Images: "Ghoster Girl Clown" / "Bozo the Clown", Jesse King Andrews (11), USA