In our museum shop you'll find a range of products ment to evoke your creativity no matter what your age might be! We have a selection of Faber Castell's drawing pads and ergonomic color pencils. We also offer coloring books where you can create colorful Mini Mandalas. If you crave even bigger challenges, try one of our origami sets; animals, paper planes and «water bombs»!
Hay Spirograph Drawing Set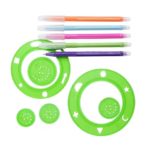 Make professional multi-layered patterns with this spiral drawing kit, which contains templates and coloured pens to create both complex and simple mandalas and other spell-binding patterns.
Mini Mandalas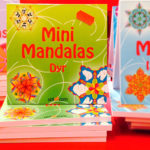 Mandalas is a new type of coloring book. The motifs are circled patterns which turns into colorstrong pieces of art as you color them in. Your imagination is the limit. Available in different themes; princesses, dinosaurs, ice crystals, flowers and more.
Djeco Origami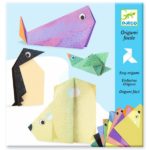 Classic origami, easy origami, origami water balloons, origami aircraft and origami dragons! Each kit gives you clear step-by-step instructions to easily bring all of this paper to life.