We have an ever growing selection of books for sale. Here you'll find educational art books for children, specialist books for adults who work with or are particularly interested in children and creativity, our own publications, and Malala Yousafzai's book in to editions; one for the youth reader, and one for adults. Many of the books are avialable in English.
The Big Book of Art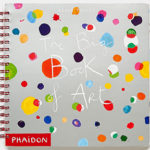 This is your first book of art! Grab it, flip through the pages, turn it upside down?what do you see? Scribbles and splotches, shapes and letters, signs and lines? You're the artist: mix and match the patterns paintings by simply turning the page.
Suitable for ages 2 +.
The Art Book for Children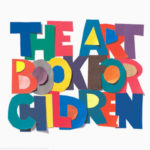 A perfect introduction to art for children everywhere, A guide to 30 great artists and their most famous works, designed for both parent and child to enjoy together.
Suitable for ages 5 +.
Children's Book of Art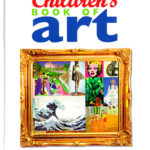 This engaging guide takes children on an international tour of the world's greatest art, from the first daubs of paint in prehistoric caves to today's performance art. It includes all of the important art movements, from Renaissance to Rococo, as well as the great painters from all these eras.
Suitable for ages 7-10.
13 Art Techniques Children Should Know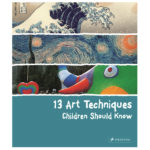 This book introduces young readers to a variety of important art techniques, explained through some of the world's most recognizable masterpieces. What's the difference between watercolor and gouache? How are frescoes and mosaics made? Along the way they will be encouraged to make their own masterpieces using similar techniques.
Suitable for ages 7+
13 Artists Children Should Know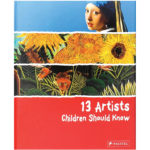 This heavily illustrated book featuring the world's greatest painters is an excellent introduction for young readers to artists and their works. Games, quizzes and other activities help readers learn about the significant contributions of each artist in a way that is both fun and inspiring.
Suitable for ages 7+
13 Art Movements Children Should Know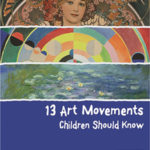 This book introduces young readers to major movements in art history–from Romanesque to Pop art. It is filled with gorgeous color reproductions and packed with fascinating information. The book also features numerous ideas for projects that kids can undertake themselves.
Suitable for ages 7+
Jeg er Malala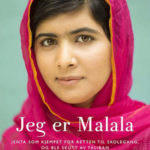 On October 9, 2012, Malala was shot in the head by Taliban, while riding the bus home from school. She survived the assasination. She became a global symbol of peaceful protest and the youngest ever to have received the Nobel Peace Prize. This book is a remarkable tale and it will make you believe in the power of one person's voice to inspire change in the world. Suitable for adults.
Malala – Youth Edition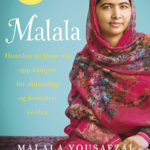 Malala is an international symbol of peaceful protest and the youngest ever to receive the Nobel Peace Prize. In this Young Readers Edition of her book which includes exclusive photos and material, we hear firsthand the remarkable story of a girl who knew from a young age that she wanted to change the world — and did.
Suitable for ages 12+
Klovn!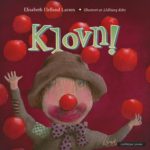 Whether you're a boy or a girl, big or small, an only child or a grandmother you can be a clown! All you need is yourself. Inside you there's imagination, music, stories, wonder, laughter and tears. You can use all of this! In this book you'll find tips on how you can make your own clown circus, how to juggle, balance – and create magic! Come on – clown away! Suitable for ages  6 +
Formidling av kunst til barn og unge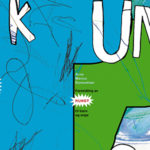 This book is written for art mediators and educators, especially aimed at those teaching kindergarten, primary school and secondary school. The author invites the reader to let go of teaching definitions and searching for correct answers, and instead incourages you to show the same sense of wonder, curiosity and inquisitiveness you want to spark in the children.
Kunstneriske bevegelser i barnehagen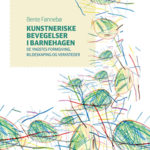 This book is about artistic resources in children and the kindergarten staff. It challenges established thoughts on image creation, arts and crafts in education and in kindergartens. It is suitable for all kindergarten staff, researchers, educators and students.